ARTISAN 2-SLOT TOASTER 5KMT2204BAC KITCHENAID 5KMT2204BAC
Special Price
€269.00
was
€299.00
Auto sensor with keep-warm feature
7 shade settings with Led countdown timer
Bagel, frozen and sandwich functions sandwich rack
Die-cast metal construction with extra wide slots
Discover the main benefits of the Artisan 2-Slot Toaster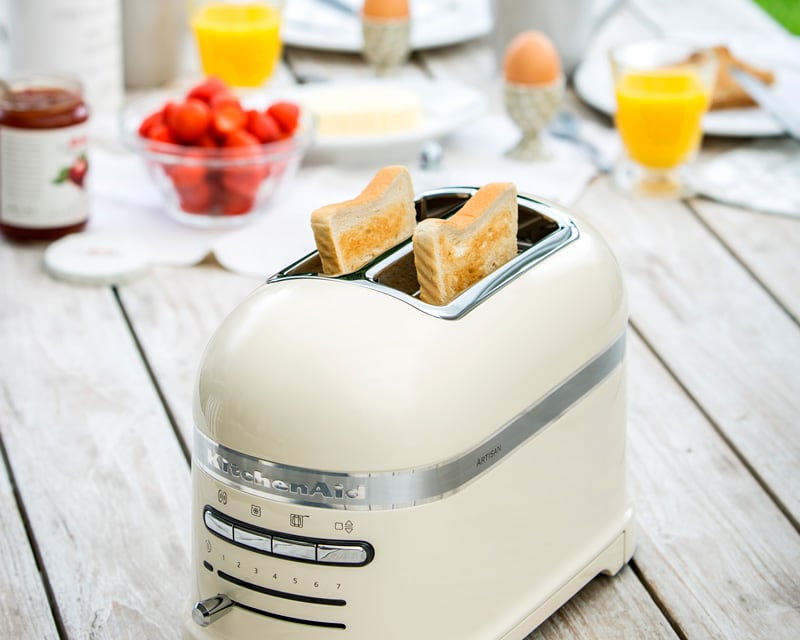 Auto sensor with keep-warm feature
Automatically lowers/lifts toast and gently keeps it warm.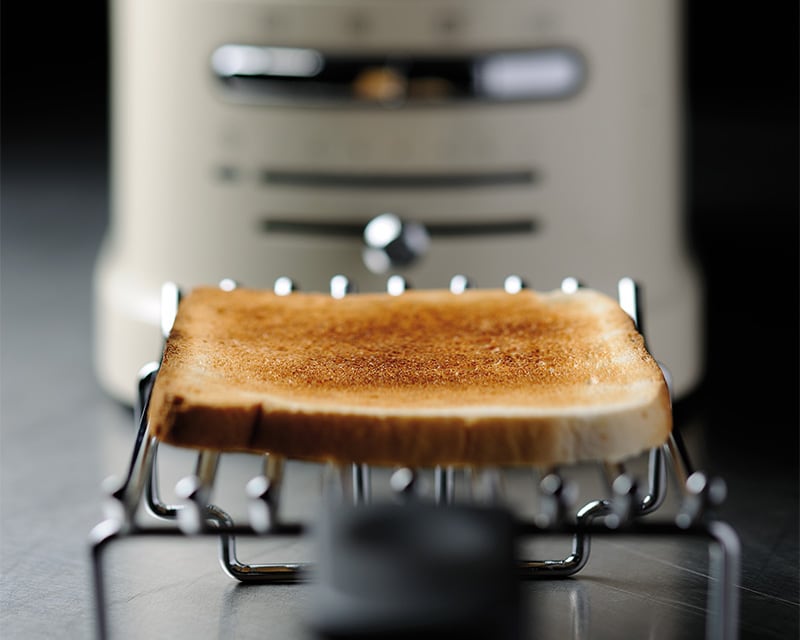 7 shade settings with LED countdown timer
Choose and monitor your browning preference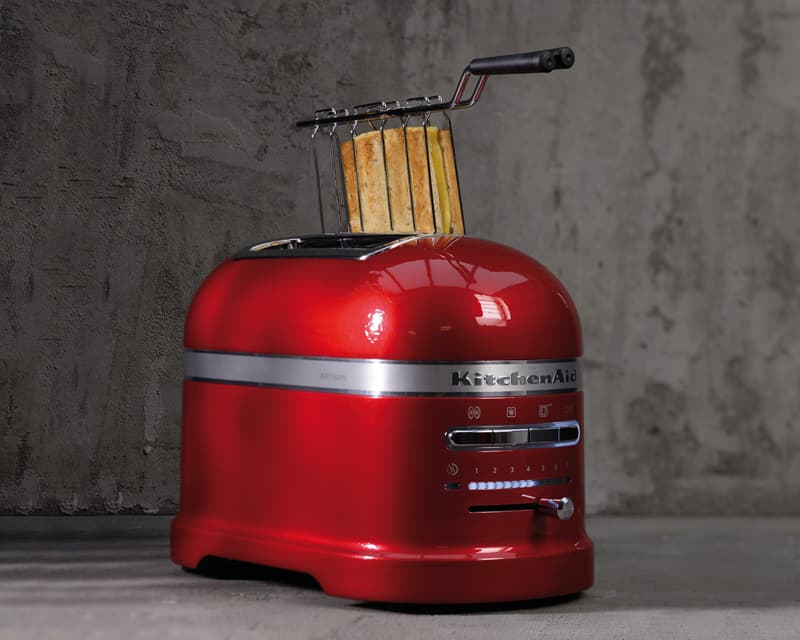 Sandwich function with sandwich rack
Prepares delicious, no-drip toasted sandwiches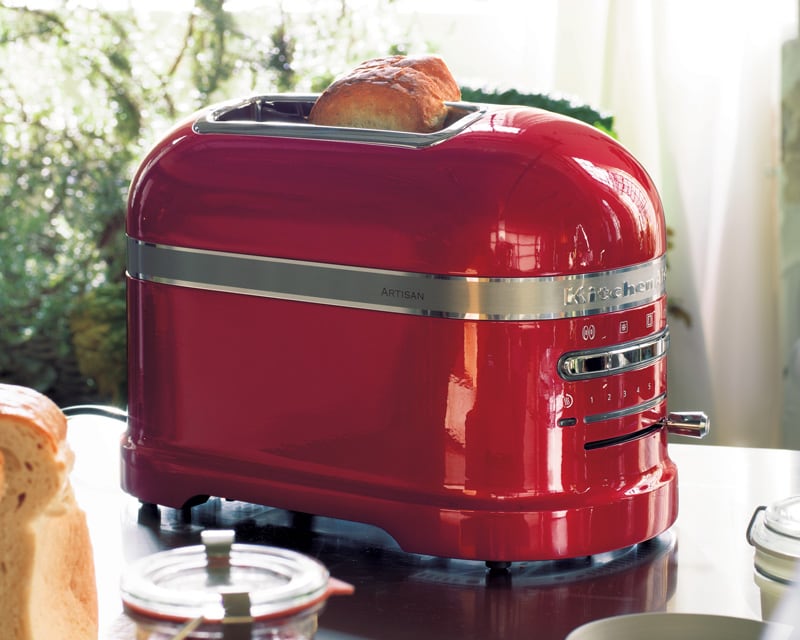 Frozen function
Gently defrosts and toasts frozen bread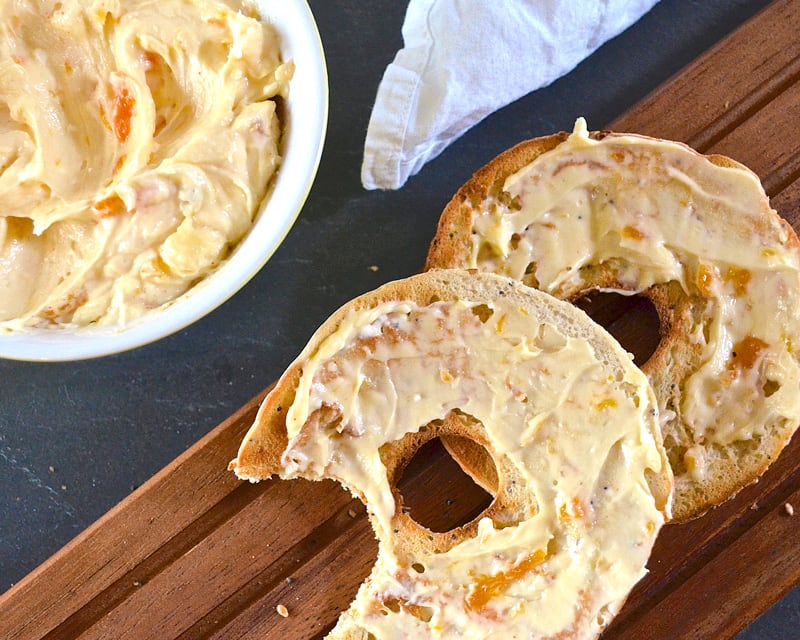 Bagel function
Perfect for bagels and buns : toasts the inside, warms the outside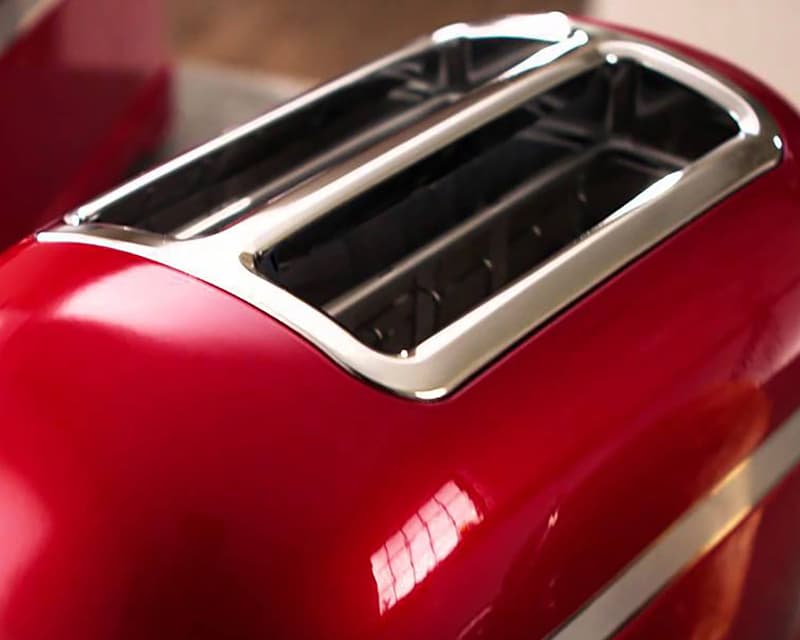 Die-cast metal construction with extra wide slots
Robust, stable, toasts any type of bread
ARTISAN 2-SLOT TOASTER 5KMT2204
The Artisan Toaster truly offers the ultimate toasting experience : the Auto Sensor automatically lowers and lifts all types of toast before browning according to seven grades of "golden", counted down by an LED timer. Like a thoughtful friend, if you're called away, the Artisan Toaster will also keep your toast warm. It also features a sandwich rack to prepare delicious, no-drip toasted sandwiches and a bagel function for perfect bagels and buns. Furthermore, the four slice version features 2 independent pairs of slots to toast 2 or 4 slices of bread, for extra functionality.Read more...
---
GENERAL SPECIFICATIONS
---
TECHNICAL SPECIFICATIONS
| | |
| --- | --- |
| Material of the body | Die-cast |
| | |
| --- | --- |
| Electrical connection rating (W) | 1250 |
| | |
| --- | --- |
| Height of the product | 226 |
| | |
| --- | --- |
| Height of the packed product | 330 |
| | |
| --- | --- |
| Width of the packed product | 405 |
| | |
| --- | --- |
| Depth of the packed product | 240 |
| | |
| --- | --- |
| Price | €299.00 |
| Product Brand | KITCHENAID |
| Price View | Price Range |