ESPRESSO MACHINE - ARTISAN CANDY APPLE 5KES6503BCA
Special Price
€399.00
was
€449.00
Fascinated by the art of espresso? Perfect your craft with this stylish at-home espresso machine with a metal body.
Espresso machine: what's in the box?
Your stylish Espresso machine gives you everything you need for serving rich, delicious espresso to family and friends.
Stainless steel portafilter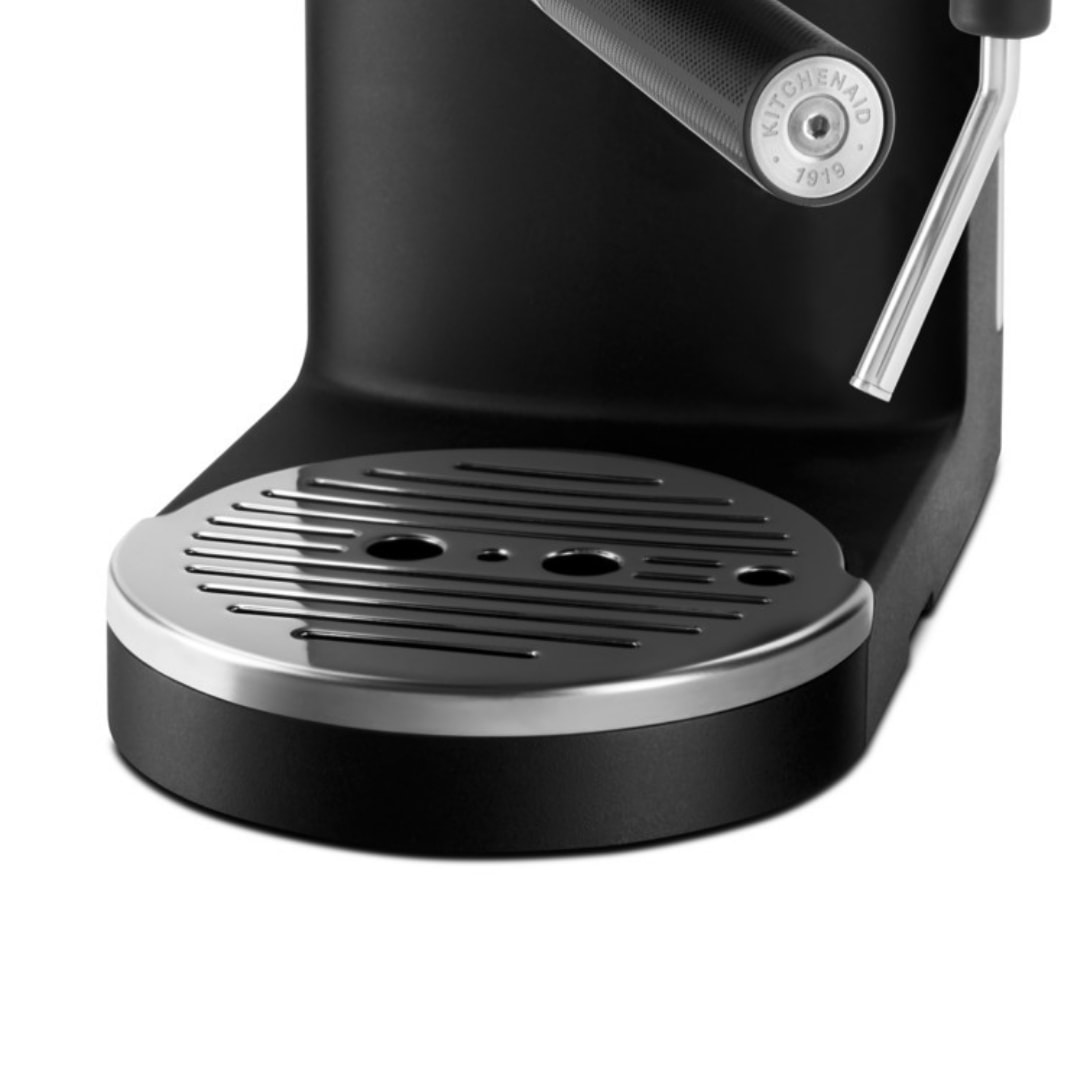 Removable drip tray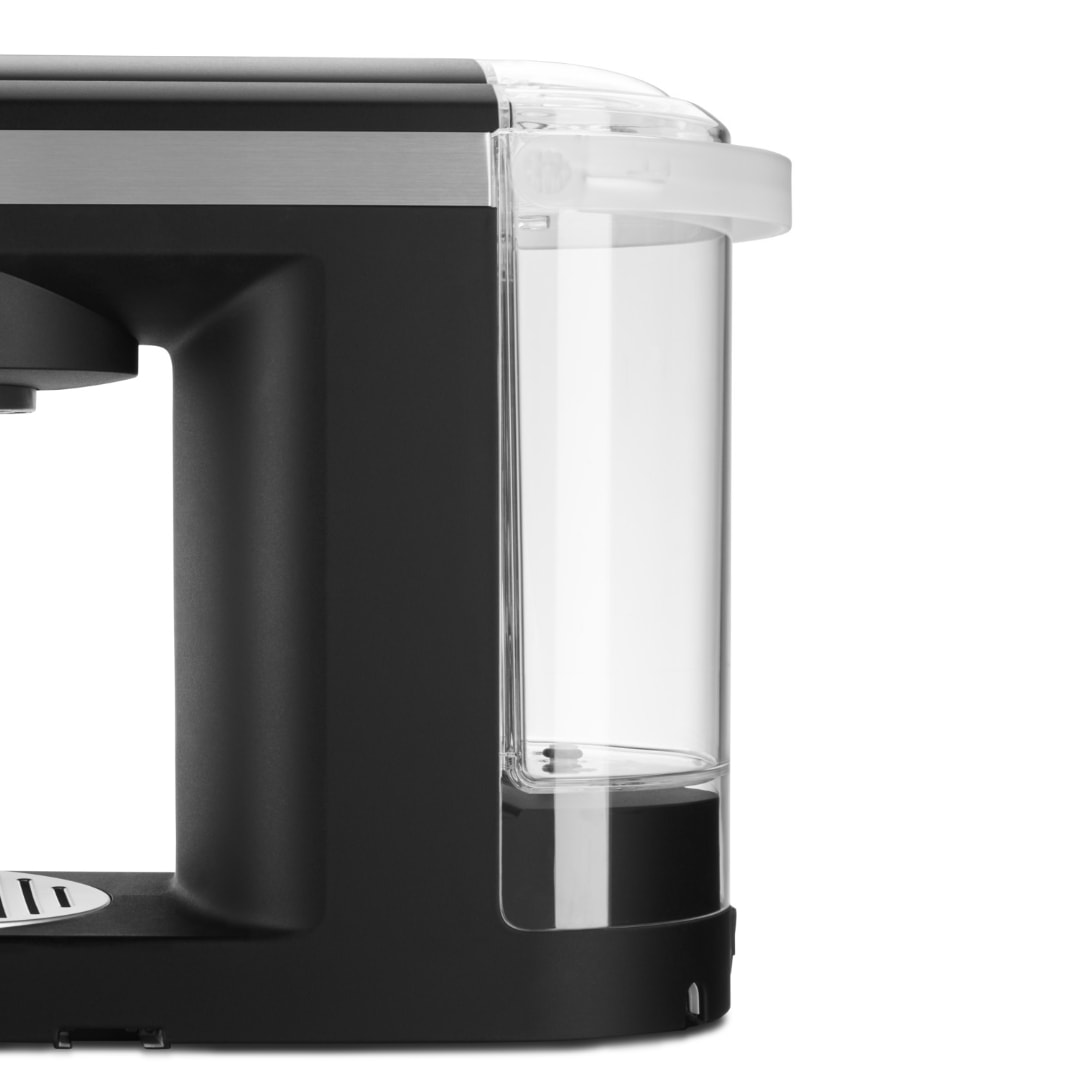 Water tank
Espresso machine at a glance
German engineering and metal body makes a strong and sustainable appliance
15-bar Italian pump helps to make a desirable, rich crema
Semi-automatic operation for 1 or 2 shots
Steam wand for frothing and heating milk
Use single or double wall baskets
5-year warranty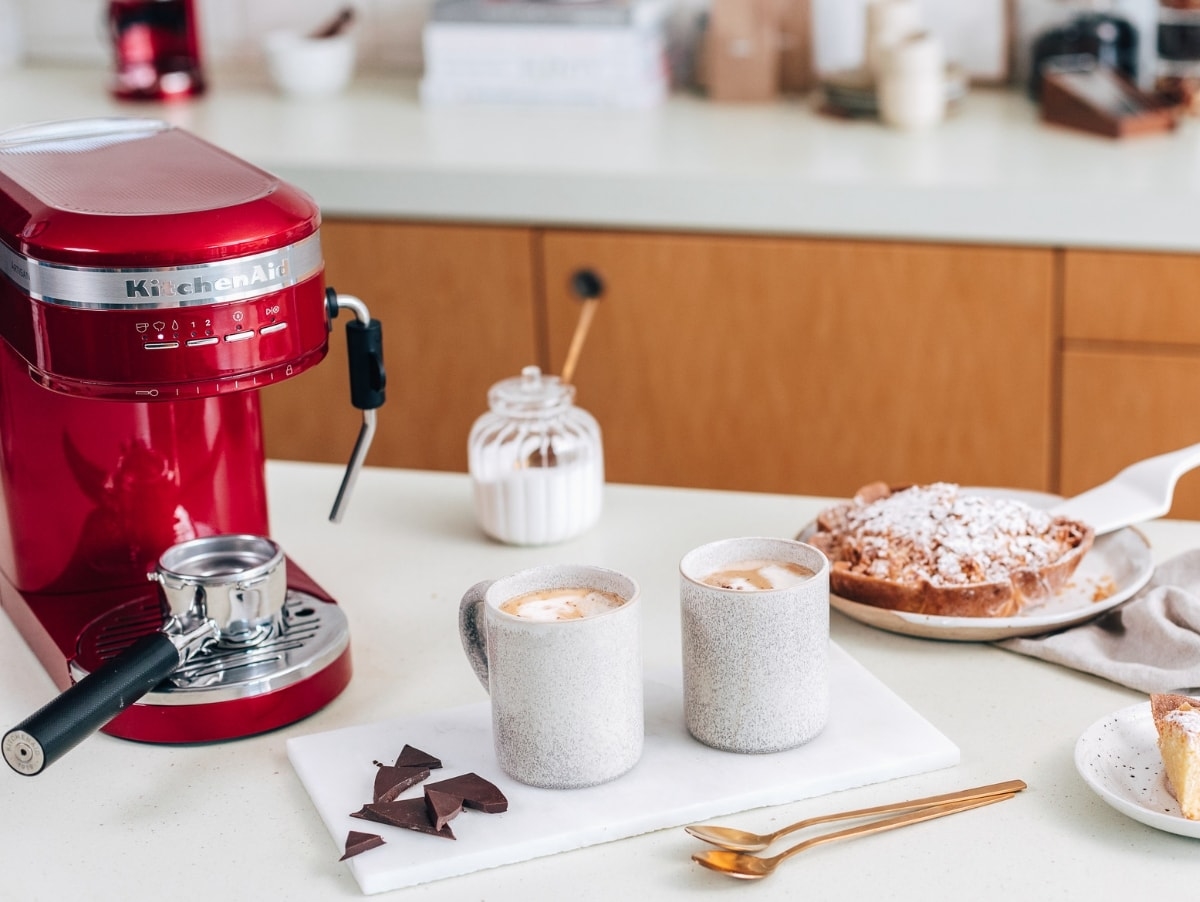 The espresso machine that lets you explore
Discover the unlimited possibilities of espresso with this robust espresso machine. Create the taste you love.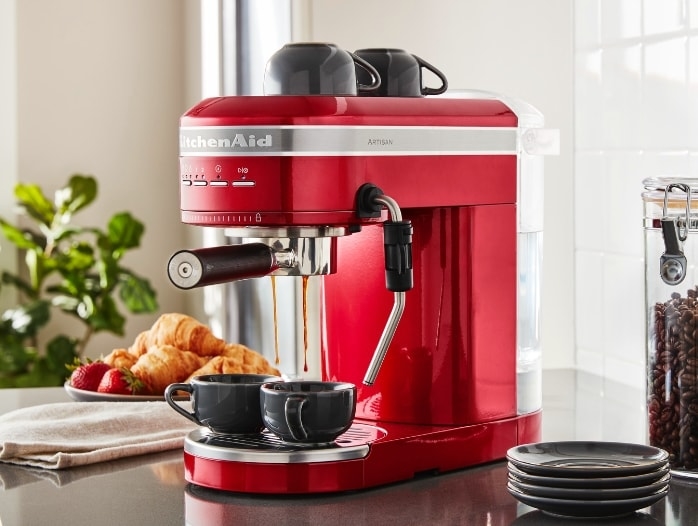 Dual, smart temperature sensors
Enjoy an authentic-tasting espresso, every time. This is achieved by the two temperature sensors working together to maintain optimal temperature throughout the brew process.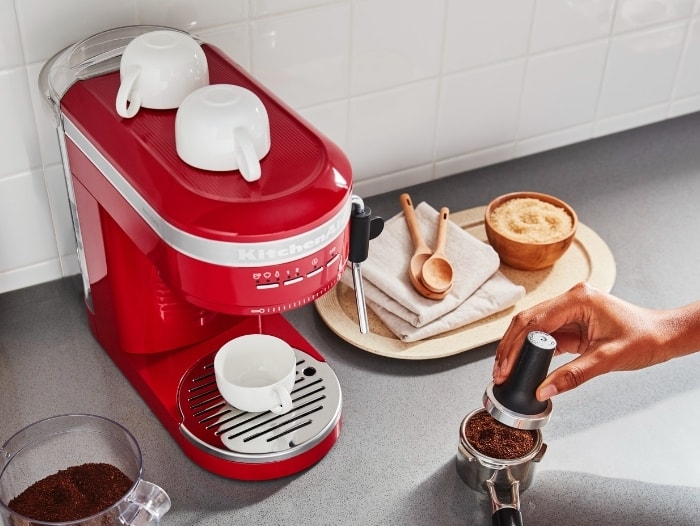 Even tamping with the portafilter
The commercial quality portafilter has a flat base for level and uniform tamping. How? By having recessed spouts to create a flat base. Its 58mm diameter helps to maintain optimal heat.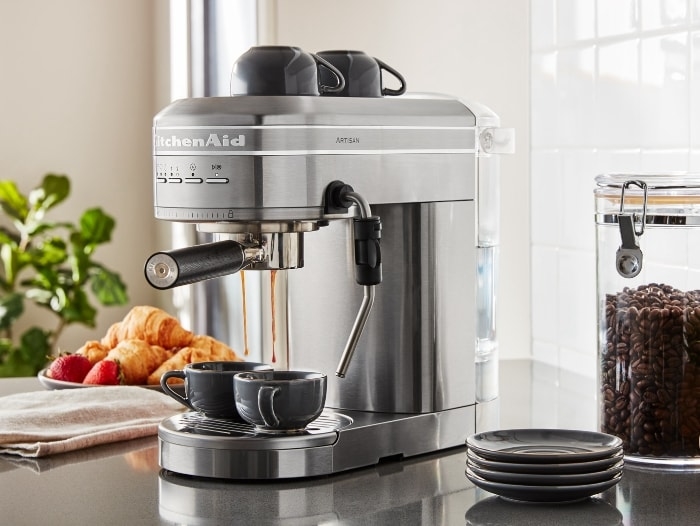 Sleek and compact design
The stylish espresso machine has looks as well as performance. The sturdy metal housing makes it sustainable and its compact design means it fits nicely on your counter. Enhance your kitchen space.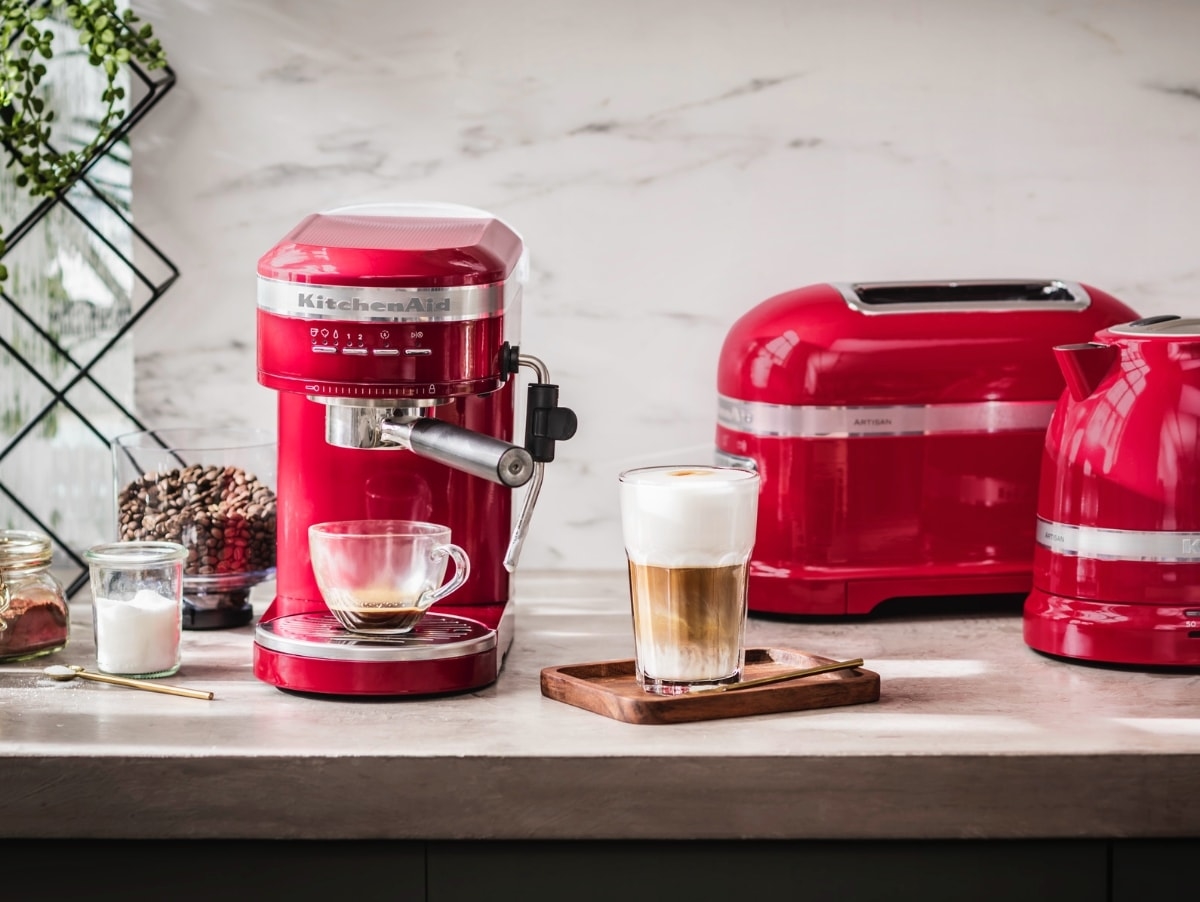 1 or 2 shots? Easy dose selector
It's simple to prepare a single or double shot at the touch of a button. You can programme to your preferred shot size and enjoy a cup whenever you like.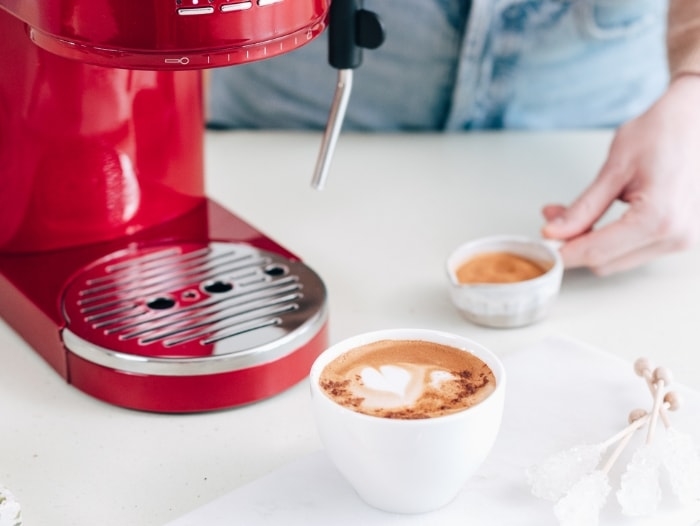 Espresso machine for beginners or experts
Choose from two wall basket sizes. Double wall baskets help give consistent results, ideal for beginners. Or, choose single wall baskets for greater control and full-bodied shots.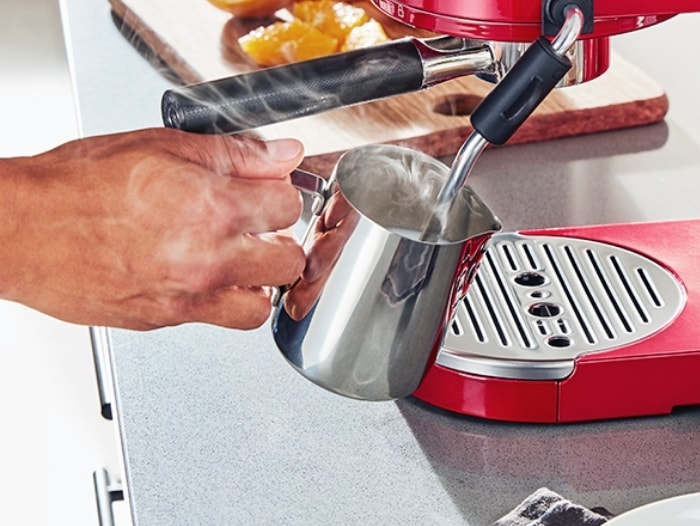 Get creative with the steam wand
Your Espresso machine also contains a steam wand to deliver steam or "texture" the milk directly in the pitcher. Perfect to create rich foam or warm milk for cappucinos or lattes, or even dispense water for teas or Americanos.
Enjoy your coffee break
Feel like a pro with the espresso machine that brings dual smart temperature sensor technology to your home. Enjoy every step and taste the difference.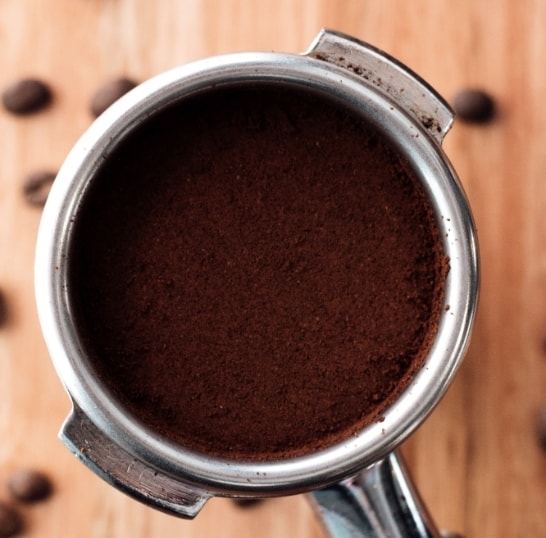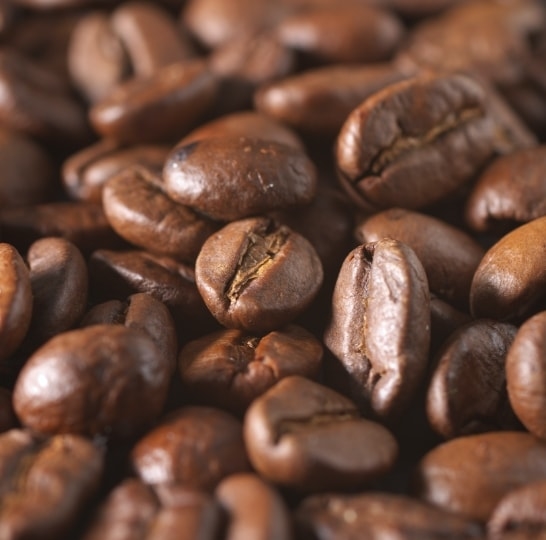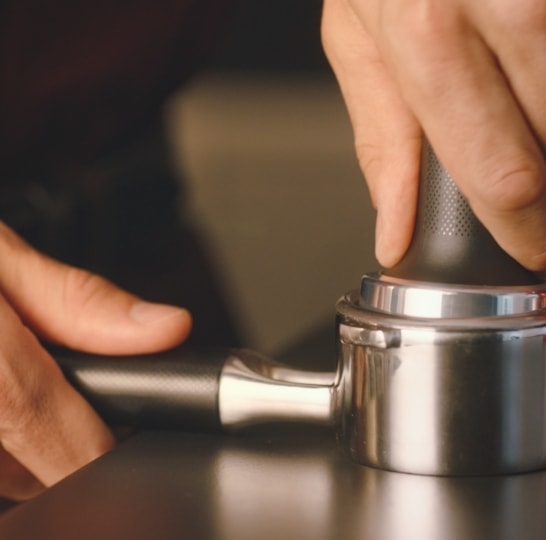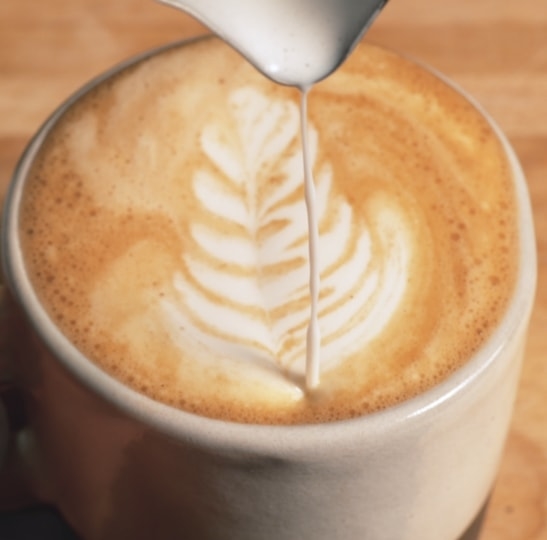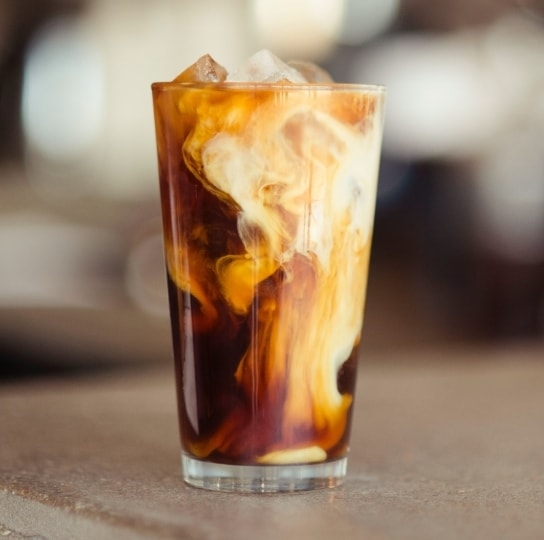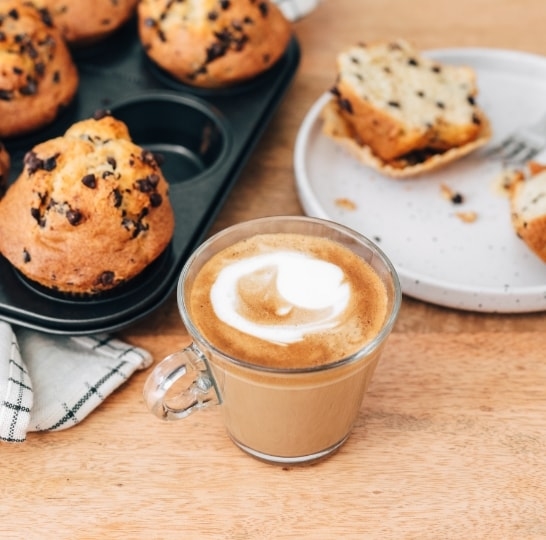 Achieve the ultimate performance
It's all about getting the best taste. The latest technology is combined with the traditional espresso method to make sure you savour every cup.
Authenticity for the taste of Italy
Beautiful espresso shots are delivered with the help of dual, smart sensors which monitor the water temperature throughout the brew process. They are guided by a smart controller to keep the hot water within the optimum espresso range.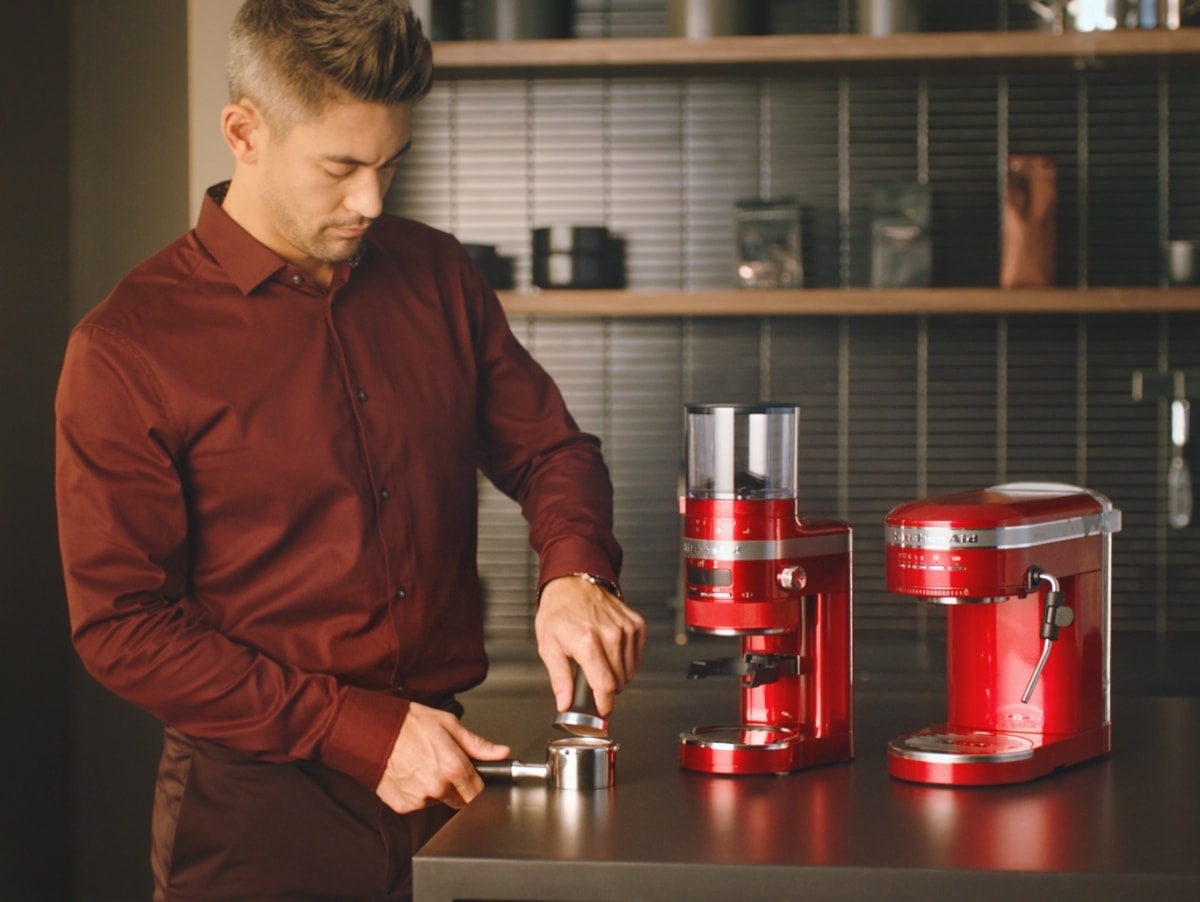 1 or 2? Select your dose
The espresso machine dose selector makes it easy to make one or two shots at the touch of a button and can be programmed to your preferred shot size. Prepare 1 or 2 shots of espresso simultaneously with the 2-spout portafilter.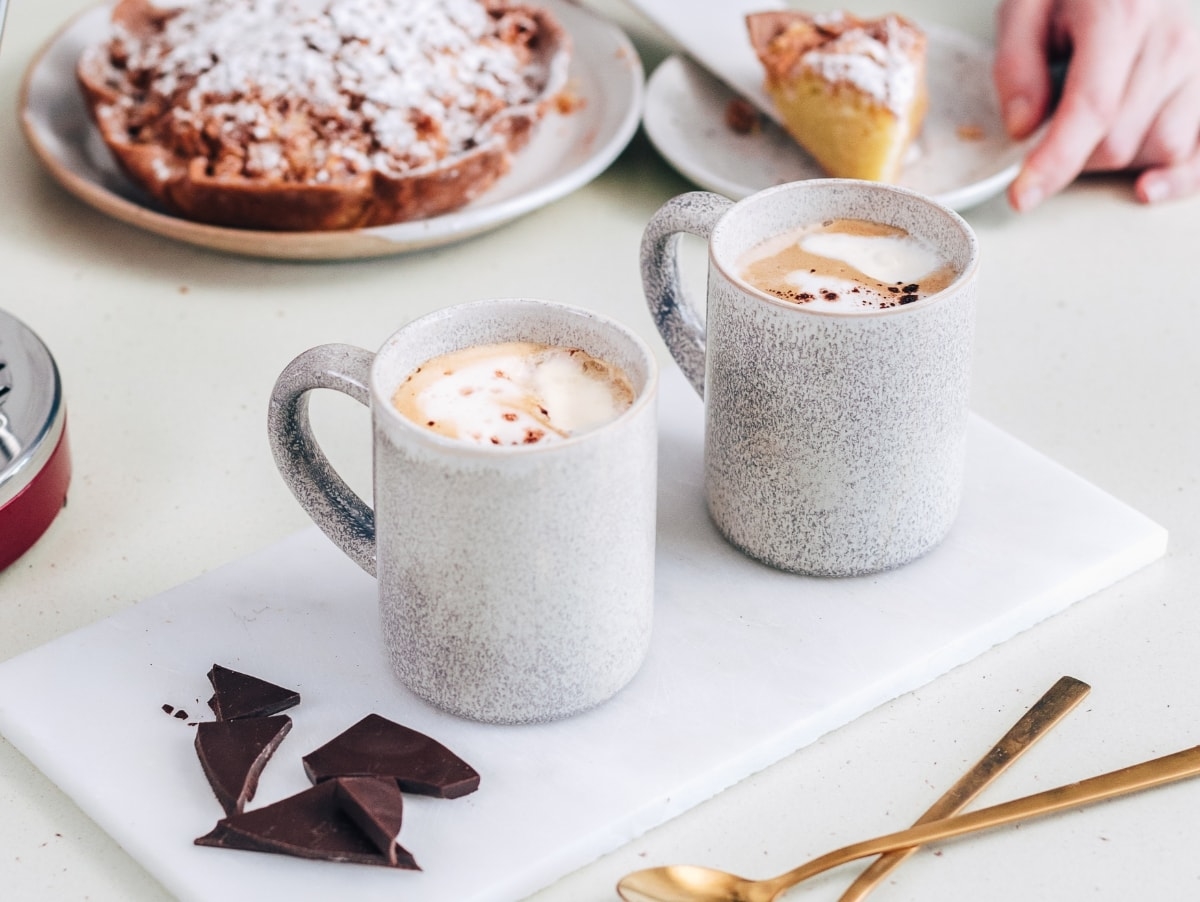 Rich crema on the top
To create that full-flavoured shot, low-pressure pre-infusion extracts slowly and steadily before the high pressure extraction. This is supported by the 15-bar Italian pump to give all the pressure needed for the desired crema.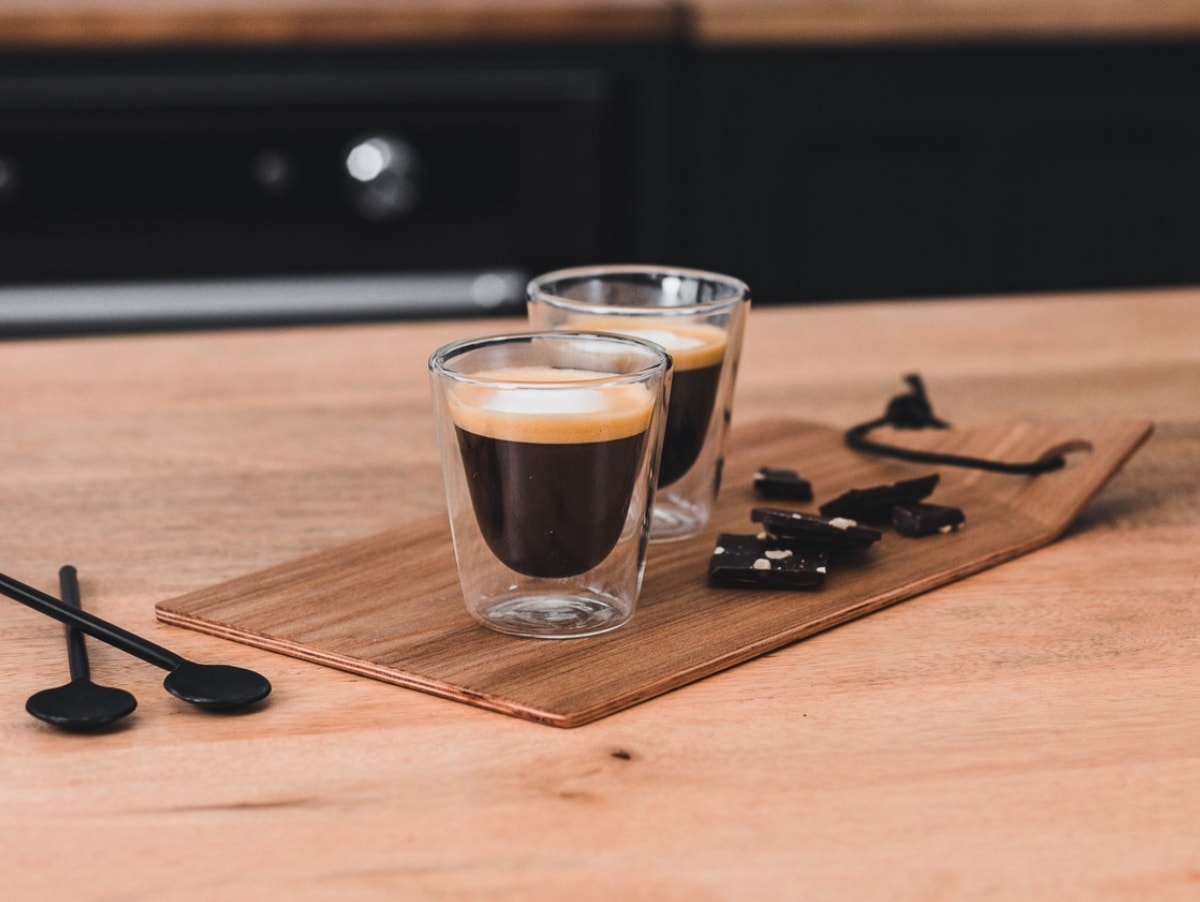 Your guide to espresso-based drinks
Espresso: aka 'short black' made with a single shot in the small filter basket
Double espresso: a drink made with two shots of coffee in the large filter basket
Macchiato: a single or double espresso with a dollop of foam added  
Flat white: a drink made with 1/3 espresso and 2/3 steamed milk
Cappuccino: a frothy drink made in thirds: 1/3 espresso, 1/3 steamed milk, 1/3 foam
Latte: a milky drink made with 1/3 espresso, 2/3 hot milk and a layer of foam
Americano: aka 'long black' made with hot water and your shot of espresso
Cafe mocha: a sweeter blend made of 1/6 cocoa, 1/3 espresso, 1/3 milk and 1/6 foam
Affogato: a dessert coffee made with a scoop of vanilla ice cream doused in espresso
What's crema on the espresso?
The sign of a great espresso is the perfect crema. The crema is the aromatic caramel or rusty coloured froth that naturally appears on the top. How? It's formed when air bubbles combine with the oils from the grounds and should be even and not too thin or thick.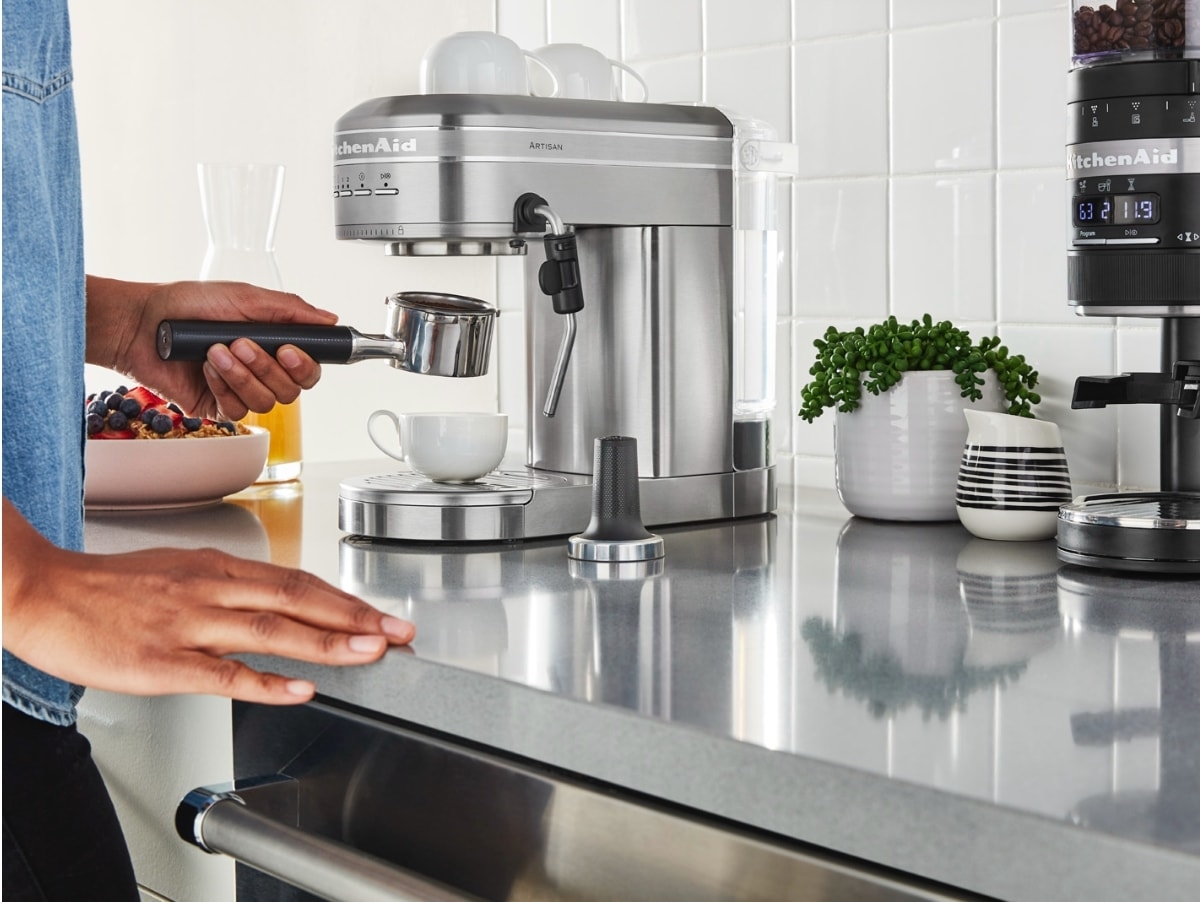 Espresso machine facts
Making espresso is called 'pulling' a shot, because of the lever on early machines
'Espresso' means 'forced out' as hot water is forced through tightly-packed coffee
Espresso is so important in Italy that the price is regulated to ensure it's accessible
Brewing espresso takes under 30 seconds - meaning it's fast and beautiful
Espresso doesn't take a certain type of bean; it's a way of making the coffee
An espresso often contains 50 mg of caffeine per shot: half the average cup of coffee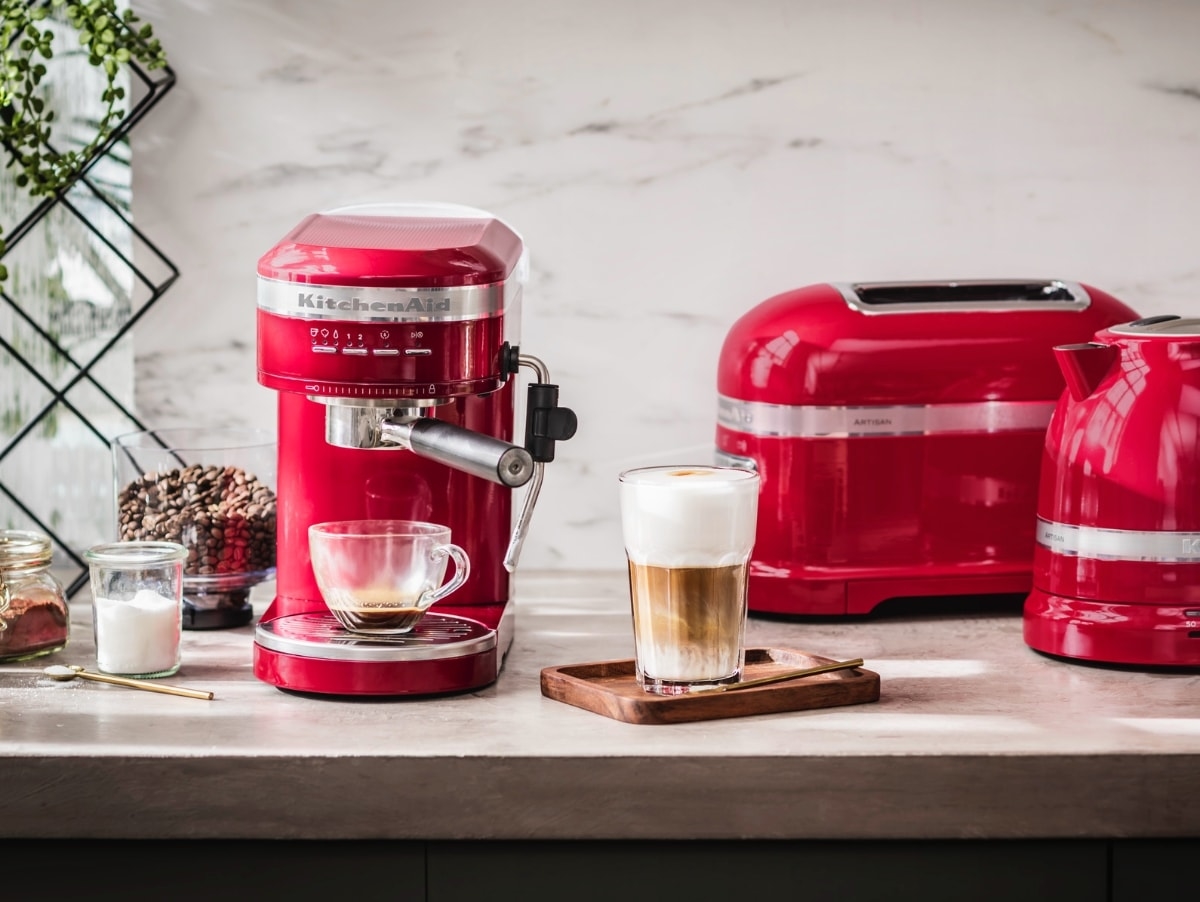 Free starter pack
What better way to complete your espresso experience than with coffee beans from Caffè Vergnano, suppliers of coffee to the Italian embassy, no less? When you buy our espresso machine, you'll receive a Vergnano coffee box + 2 coffee cups for FREE*.

* Offer valid only on kitchenaid.co.uk until 30/12/2021 and while stock lasts. The offer cannot be combined with other promotions or discounts.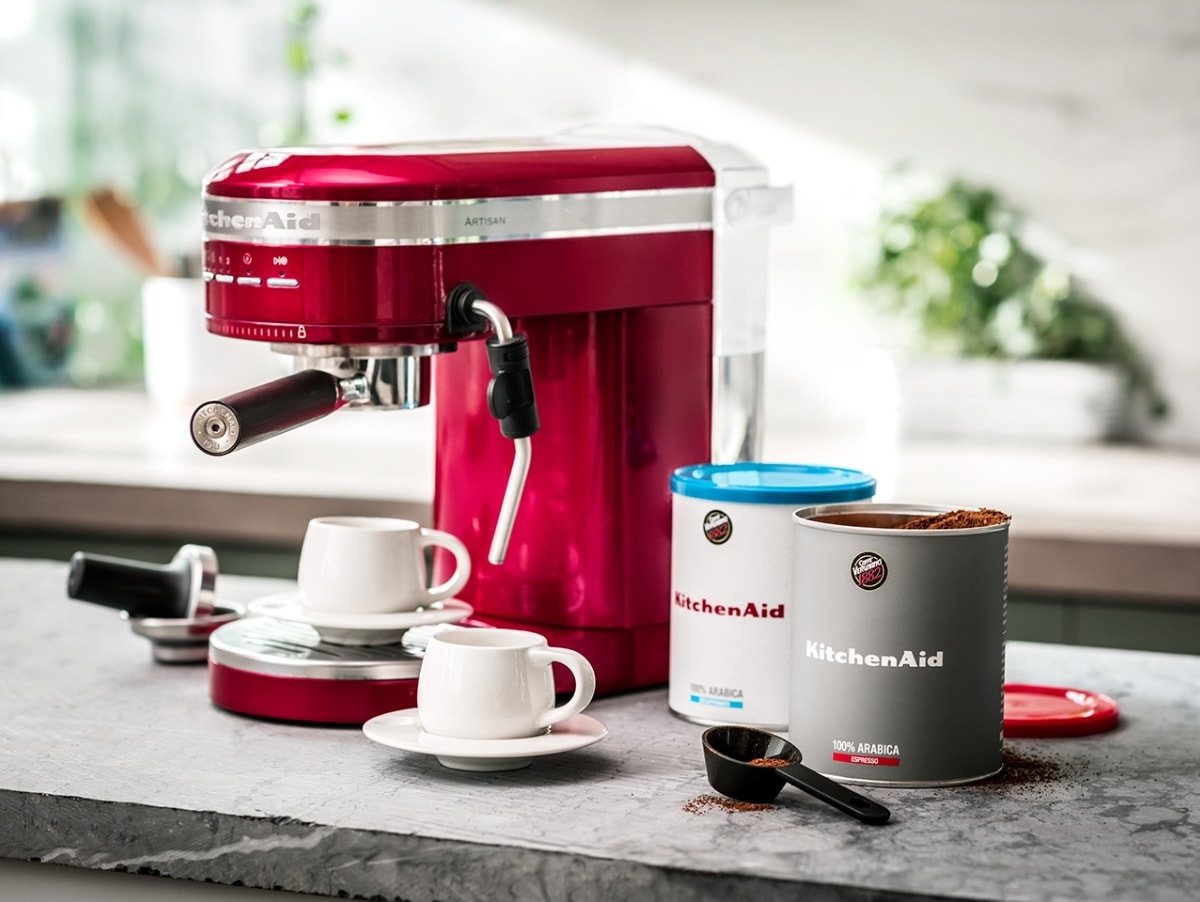 ESPRESSO MACHINE - ARTISAN 5KES6503
Our espresso machine brings the art of espresso to life at home. You can create authentic shots of espresso, as well as popular espresso-based drinks like latte, cappuccino, macchiato, Americano, flat white and even affogato (with ice cream). Everyone will be dropping in to see this compact and sleek espresso machine with metal housing. With its dual, smart temperature sensors and a 15-bar Italian pump and pre-infusion, it means you can easily achieve a rich, full-bodied espresso with crema. Feel like an expert with the stainless steel portafilter, with its flat base for even and consistent tamping. 1 or 2 shots? Just choose at the press of a button. It comes with a frothing jug, stainless steel tamper, cup warmer and drip tray. And why not grindyour own beans with the coffee grinder (sold separately).
SPECIFICATIONS
TECHNICAL SPECIFICATIONS
Current (A)

6,3

Voltage (V)

220-240

Frequency (Hz)

50/60

Height of the product

286

Auto-off

Yes

Width of the product

162

Depth of the product

334

Water capacity

1.4

Height of the packed product

435

Width of the packed product

410

Depth of the packed product

263

Net weight (kg)

5.25
| | |
| --- | --- |
| Price | €449.00 |
| Product Brand | KITCHENAID |
| Price View | Price Range |