Special Price
€98.00
Regular Price
€119.00
Allow you to quickly mince, grate and grind all sorts of different ingredients
Coarse (6mm) and fine stainless steel (4.5mm) grinding plates
Grind and prep your own way
What's your favourite? Create it with our food grinder stand mixer attachment. From pub-style burgers to falafel.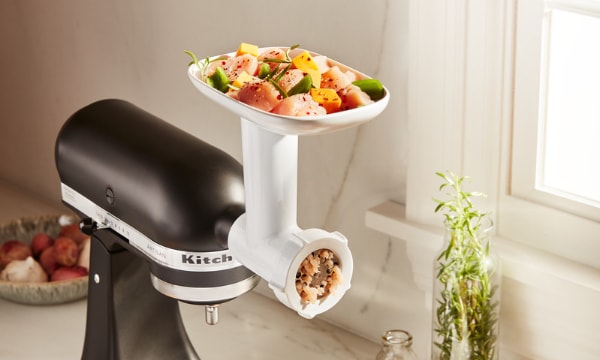 Mix up your ideas
Quickly mince, grate and grind any combination. Throw in herbs, spices or veggies and enjoy!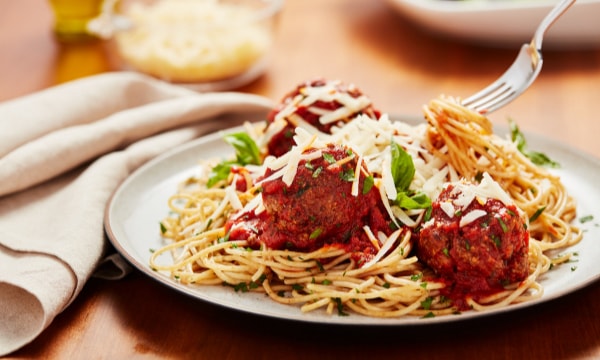 Control your ingredients
You're the chef. Know exactly what goes into the meatballs or salsa you make at home.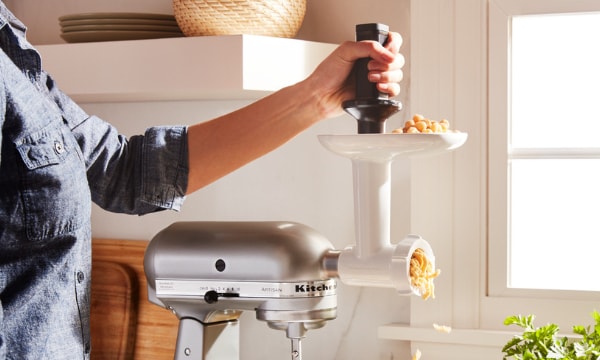 Safety first
Guide the ingredients towards the knife and grinding plate with the included food pusher. Simple.
Get a quality grind
You'll achieve just the texture you're looking for with this stand mixer attachment. Choose from the coarse (6mm) or fine (4.5mm) stainless steel plates for neat results.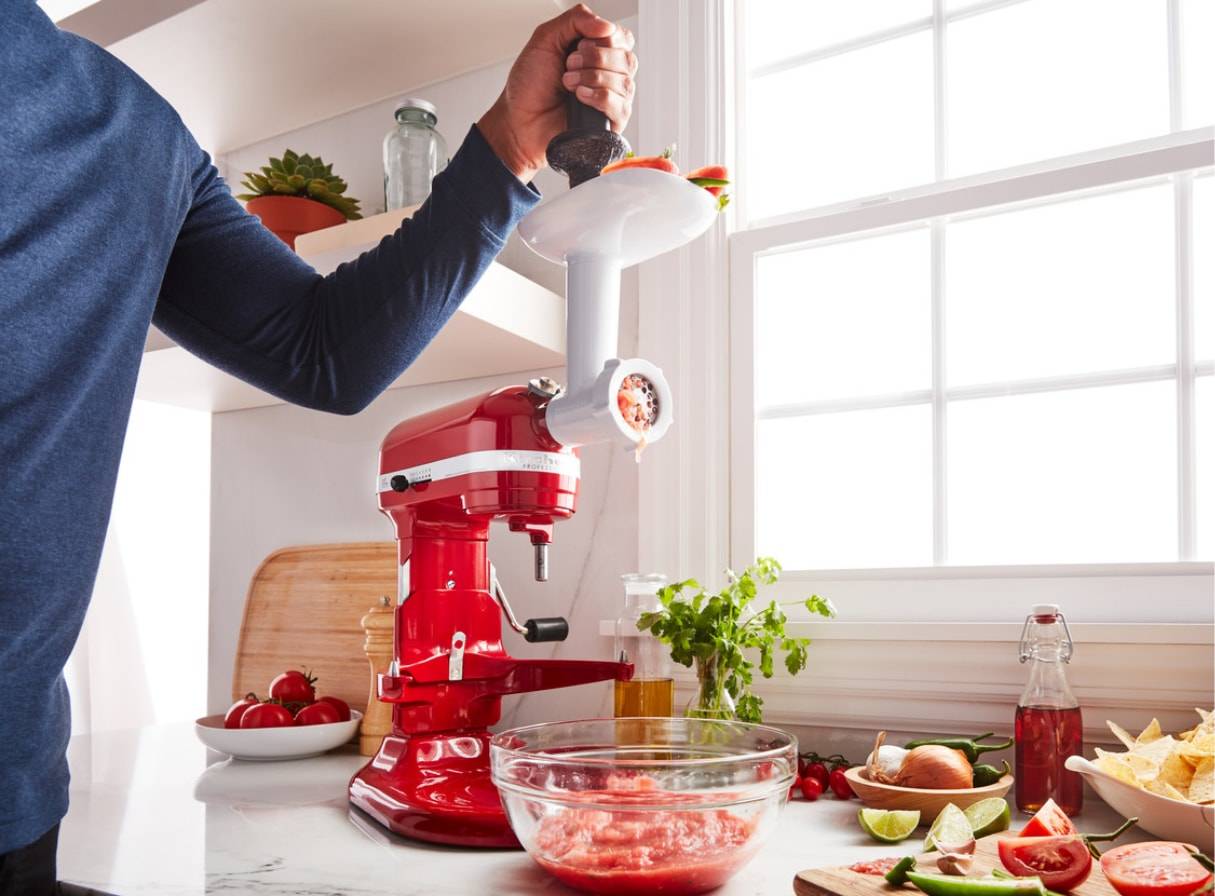 Veggies, cheese, breads
Have fun experimenting. As well as meats, the food grinder is ideal for crumbling hard cheese, vegetables, nuts and more. Find a recipe and then add your personal touch!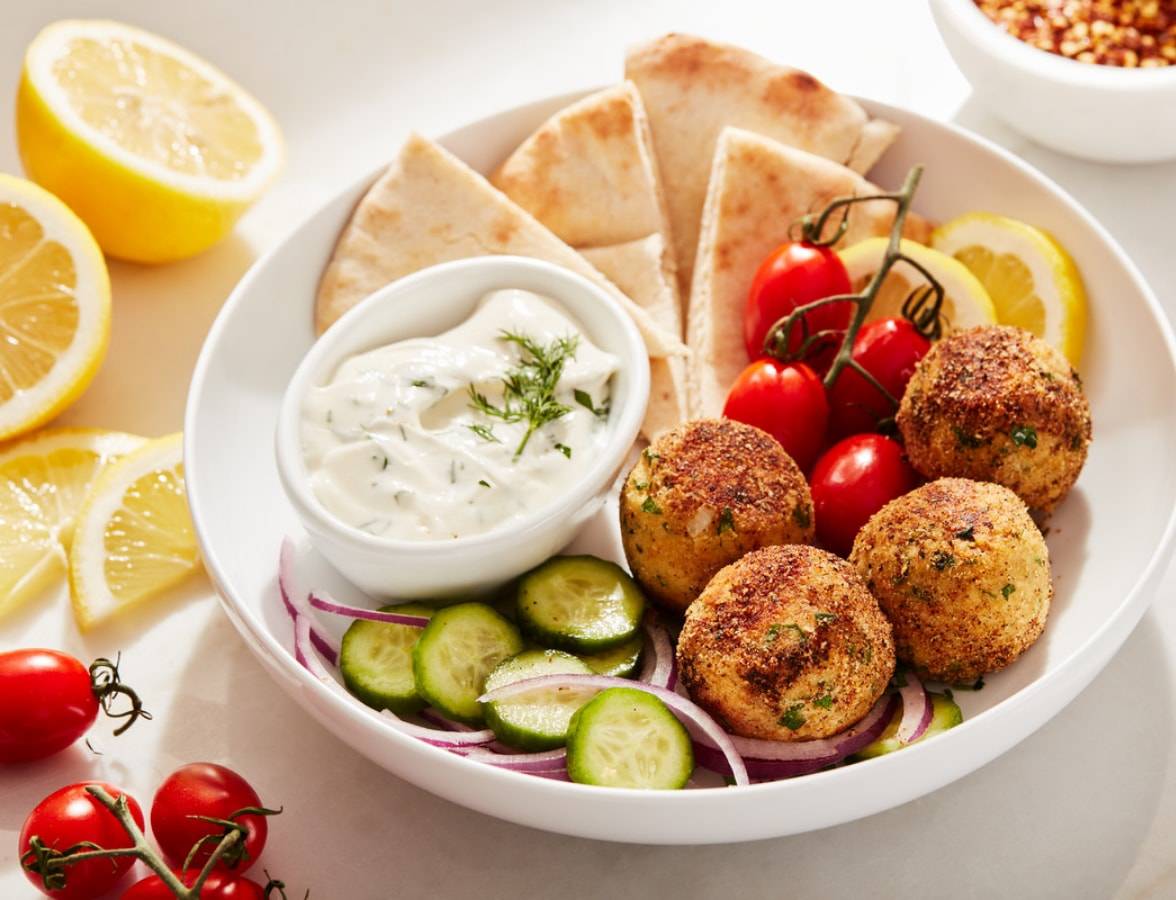 Fresh meat and fish
You'll soon become an expert. Most commonly used as a KitchenAid meat grinder, it's your ideal prep tool. Meats should be extremely cold for the optimum results, even partially frozen.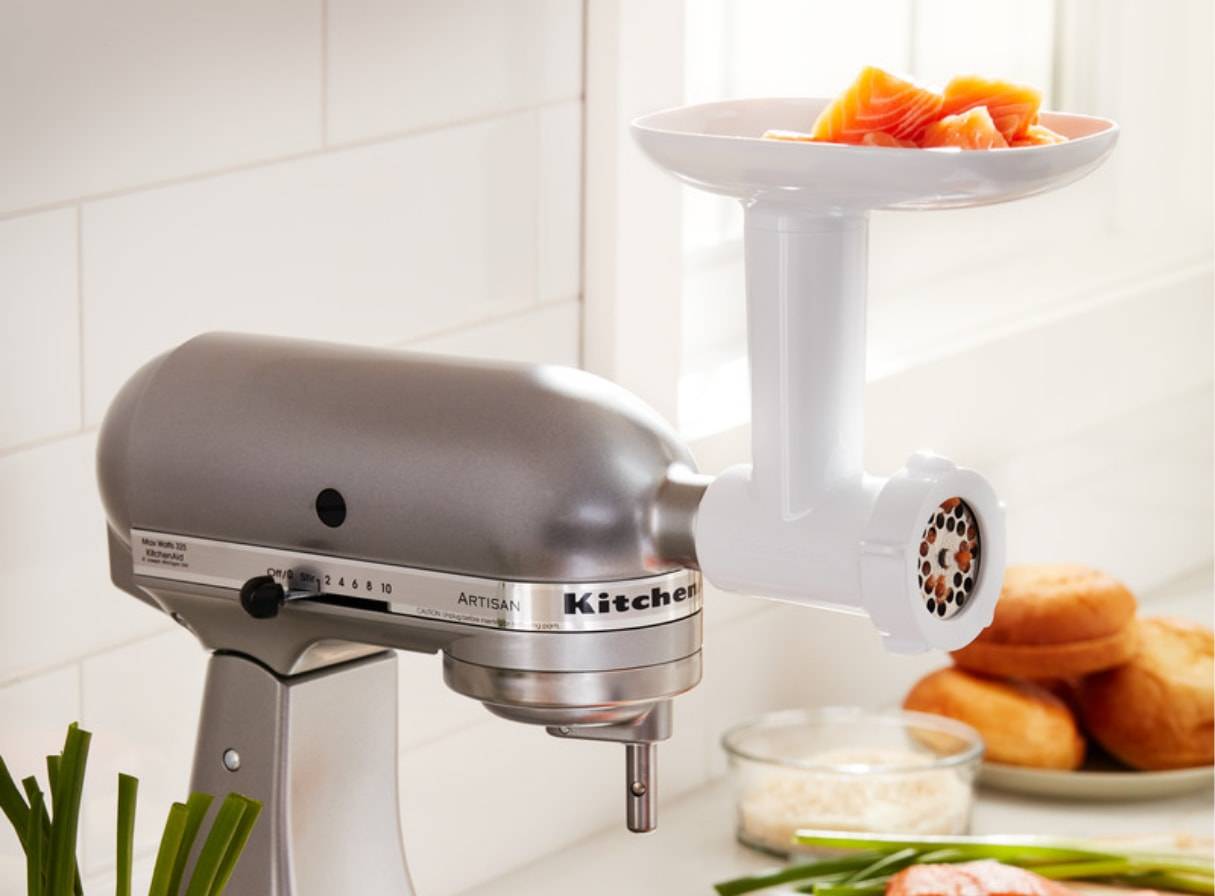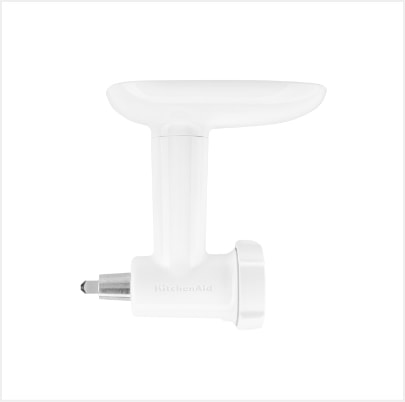 Improved food grinder attachment design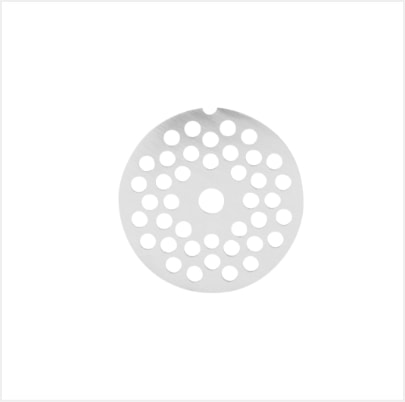 Fine (4.5 mm) grinding plate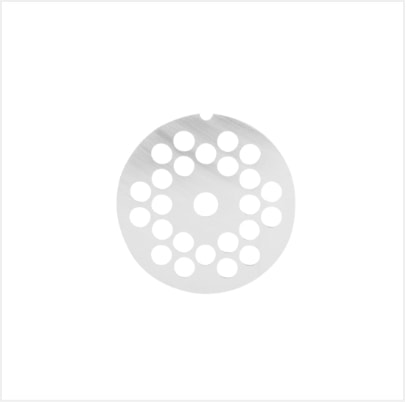 Coarse (6 mm) grinding plate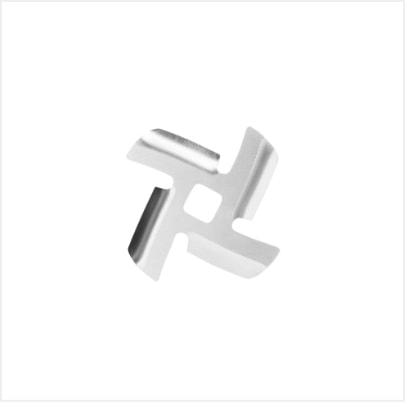 Stainless steel knife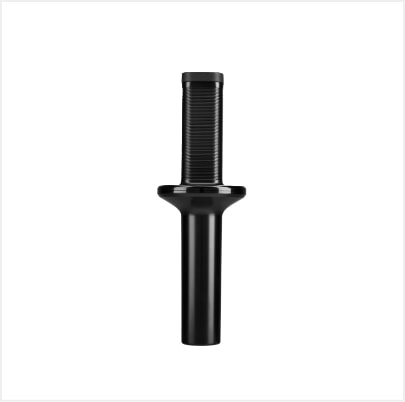 Food pusher
FOOD GRINDER 5KSMFGA
The ever-popular KitchenAid food grinder attachment for all our stand mixers is now stronger and easier to use than ever. It allows you to quickly mince, grate and grind all sorts of different ingredients. Make nutritious and tasty foods such as meatloaf, falafel, salsa and burgers from scratch at home with the KitchenAid food grinder. You can use the coarse (6 mm) or the fine (4. 5mm) stainless steel grinding plates to grind and mince all your ingredients. As well as using it as a meat grinder, it's also ideal for crumbling and grating dry bread, vegetables, fruit, nuts and cheese. Included with the KitchenAid grinder is a removable tray and a handy food pusher, to guide ingredients safely towards the grinding plates. The attachment is dishwasher-safe for easy cleaning. Why not get creative and use this food grinder along with our KitchenAid fruit and vegetable strainer accessory or sausage stuffer to make sausages, sauces and jams?.